Farben riechen, schmecken oder fühlen ist in etwa genauso, als ob man einem Blinden erklären müsste, wie sie aussehen. Wie schmeckt die Farbe Blau? Oder die Farbe Gelb? Könntet ihr das beantworten? Studenten der Ecole cantonale d'art de Lausanne (ECAL) haben sich mit einem Projekt auseinandergesetzt, welches genau dieses Paradoxon umsetzt.
Die Prototyp-Spielerei nennt sich "Bouquet" und erinnert an einen Trichter. Das spitz zulaufende Ende wird einfach an eine farbige Wand gehalten und schon kann der Nutzer am anderen Ende die Farbe riechen. Klingt erstmal völlig abgedreht, soll aber dank Bildsensoren funktionieren. Diese sind im Inneren verbaut und erkennen den Farbton vor dem Trichterloch. Daraufhin liefern sie eine entsprechende Mischung von Duftstoffen durch die Düse am größeren Ende des Geräts.
Bouquet is a synesthetic olfactory device which permits the user to perceive color through fragrances. The device detects the color it presented and delivers a corresponding mix of fragrances through the nozzle. Bouquet acts as an extension of the user's olfactory senses in order to deliver a different sort of augmented reality. ECAL
"Bouquet" besteht neben dem Farbsensor außerdem aus einem Arduino sowie einem Schrittmotor. Dieser dreht kontinuierlich eine Scheibe von Duftmustern, die wir im Video auch kurz zu sehen bekommen. Zu jeder Farbe ist dann also ein spezifischer Duft hinterlegt, der ausgewählt wird, sobald der Bildsensor eine andere farbige Wand vor der Linse hat. Leider sind die Düfte nichts ausgefallenes, sondern spielen lediglich mit Assoziationen. So ist die Farbe Rot beispielsweise mit dem Geruch von Erdbeeren verknüpft. Blau soll dagegen wie ein Ozean-Raumspray fürs Badezimmer riechen.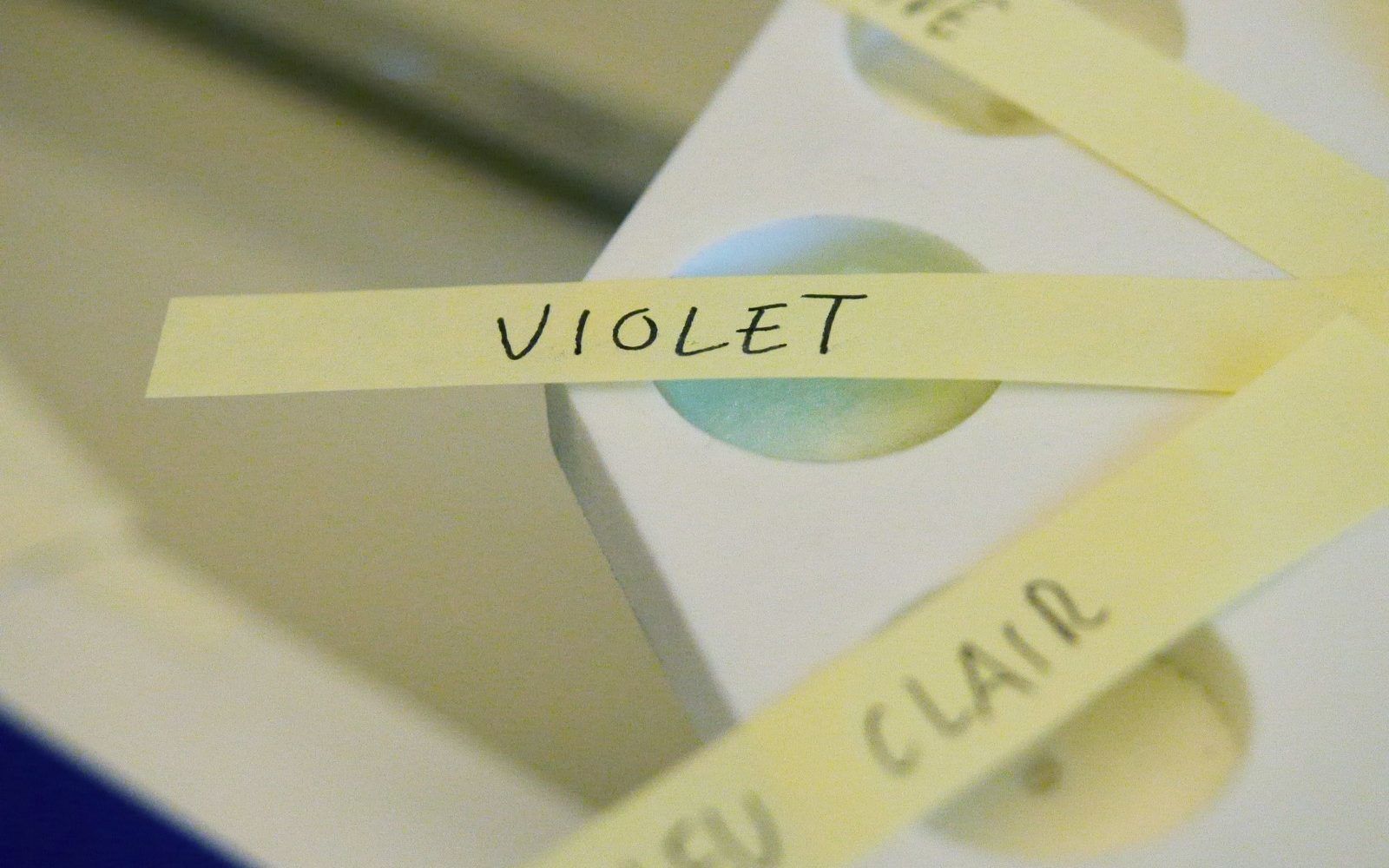 Das einzigartige Gerät ist das Konzept-Ergebnis einer Aufgabe, bei der die Studenten ein neues Kommunikationsdesign erschaffen sollten. Innerhalb mehrerer Tage hat das Team diesen Farb- und Geruchs-Übersetzer entwickelt. Ob "Bouquet" jemals die Marktreife erreicht, ist fraglich. Zurzeit ist das Gerät ein Prototyp und außerdem eher ein Design-Konzept. Mit "Bouquet" möchte man dem Benutzer die Möglichkeit geben, seinen Geruchssinn um eine Ebene zu erweitern.
via: creativeapplications